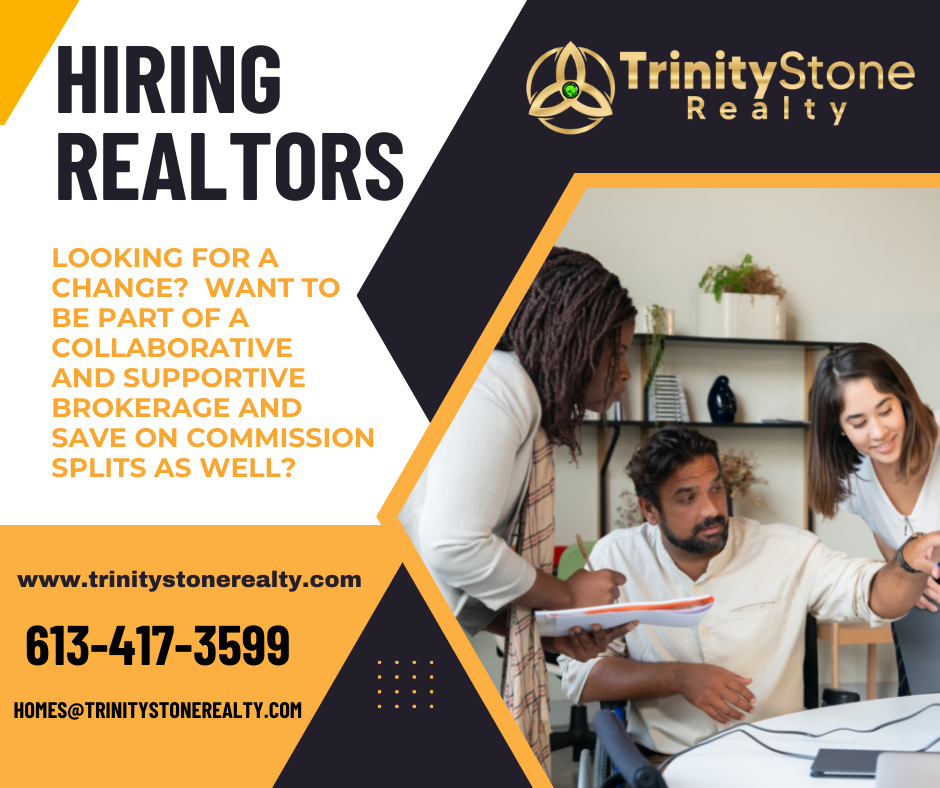 Great sales representatives are neither born nor created by a company, a school or an individual. They become great sales representatives and develop their skills only when they find themselves in the right environment.  "You are who surround yourself with!"
Our mission is to provide the highest level of client care in order to make sure that all our clients feel and know that they are in the best hands when it comes to one of their biggest investments.  We stirve to provide full service from market education, helping our clients connect with the professionals that they need, i.e. mortgage brokers, lawyers, stagers, and contractors, to advising them throughout the entire purchase and sale transaction. We also work to provide our sales representatives with an environment that will help them develop their skills as sales and business people, so they can reach their full potential, and at the same time help us meet our expectations for our clients.
We are looking for talented and ambitious Realtors to join our team oriented brokerage.  Amazing commission splits, leads, mentoring/coaching, and a collaborative environment.  Contact us today for a no obligation discussion to find out how we are different!

YOU'RE INVITED:
Please accept our personal invitation, to meet our management team and learn why our sales professionals are so successful. Discover how our results-producing motivation, coaching, marketing, and technical support will maximize your income as a sales professional. We want you to be the best you can be, and with our personal attention and dedication, we will prove it to you. Now is the perfect time to explore the options available to you in your real estate career. If your goal is to maximize your productivity and income, join our team of professionals. Whatever career path you pursue, challenging the future together with us will open more doors than ever before.
The Brokerage also has a high level of marketing both online, and in the media with Colleen doing regular episodes of Ask The Expert on CTV Ottawa Morning Live, and the brokerage running regular TV commercials on CTV..  All this exposure creates public awareness and more opportunities for Realtors in the brokerage.
Each month we plan a series of training events for agents at any level!  The following is an example.
 In general the training schedule for the month is planned based upon feedback received and on what our Realtors feel that they will benefit the most from.  Our goal is to bring your knowledge and skills as a Realtor to the next level. .